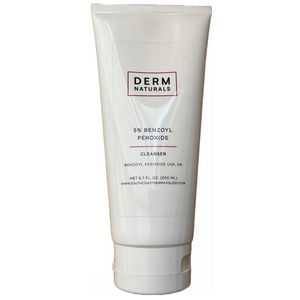 Therapeutic, soap-free wash fortified with Benzoyl Peroxide, effectively cleanses and treats acne-proned skin without drying or irritating the skin. Formulated with the purest grade of aloe vera to calm and soothe the skin.
• Thoroughly cleanses acne-prone skin
• Soap-free cleanser fortified with Benzoyl Peroxide USP, which provides antibacterial activity against Propionibactrium acnes
• Paraben free
USE & MORE INFORMATION:
Wet affected area, wash and rinse well.  Use once or twice daily or as directed by your doctor.
Available in a 6.7 oz. tube
Gluten and Oil-free
Hypo-allergenic fragrance
Non-comedogenic (will not clog pores)
Paraben free
KEY INGREDIENTS:
Active Ingredient: Benzoyl Peroxide

Aloe Vera